Sachet and bottled water consumers are reluctant to accept the announced increase in the price of the product.
According to the producers' association, the retail price of a sachet of water in sachets would go from ₵6 to ₵8 of April 1, 2022.
Some consumers say they should devise new strategies to beat the rising price of packaged water.
The National Association of Sachet and Packaged Water Producers says the new packaged water price is being informed by the rising cost of raw materials and fuel.
When the new pricing regime comes into effect, a sachet of water is expected to sell for 40 pesewas.
Retailers in metropolitan Kumasi are frustrated with the move. Currently, many say daily sales of packaged water have plummeted.
"We agreed with the previous retail price of 4 cedis. But now the electricity bills are high. Would you believe that I make a profit of 1 cedis per bag? If I make this small profit, imagine what the hawkers earn? Agnes Afriyie, a retailer, interviewed.
The price of water in sachets has recently been increased to 30 pesewas. But consumers insist on buying at 20 pesewas, to the detriment of retailers.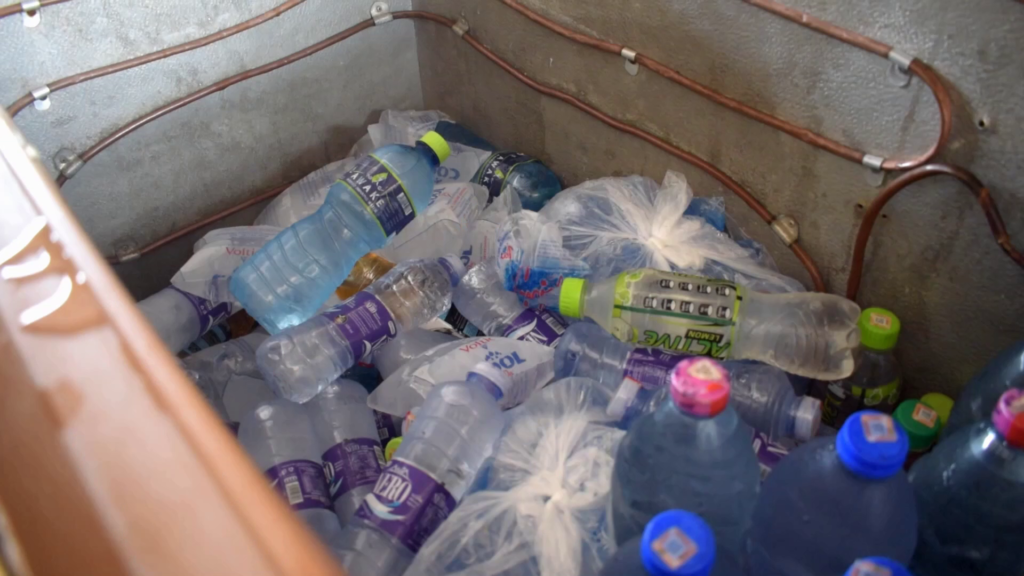 Street vendors selling at 20 pesewas make little profit, while those selling at 30 pesewas do not register many sales.
"Consumers want us to sell them 2 sachets at 50 pesewas. An old man stopped me and bought a bag for 20 pesewas. I couldn't say no. If it continues like this, our businesses may not survive," said Yaa Gyan, a water bag peddler.
Nasibatu Sulemana, a water bag seller added: "I snatched my water bag from someone who wanted to buy it for 20 pesewa. How do we make profit? I'm going to quit this job soon. We do not make any profit from our sales. »
Retailers are seeing a reduction in the amount of sachet water sachets and bottled water cartons.
"I could order 100 packets of sachet water in a week. Now I can't even order 50. The 50 I ordered can't be sold in a week," said Abena Akyeamaah, a retailer.
Nhyira Maame, a retailer said, "I'm fed up. Producers can increase it to 50 pesewas. I stopped ordering bottled water. It doesn't sell fast.
Some consumers have devised ways to reduce the amount of sachet water purchased per day, including sourcing free water from dispensers in public places.
Others turn to drinking tap water.
"On a good day, I'll walk to the KNUST shopping area. There are more than 7 banks there. I will be visiting under the guise of doing transactions and drinking from their vending machine," said Eugene Osei Tutu.
Another said: "I will carry my water bottle and refill it with tap water from time to time. I know it's unhealthy, but there's no alternative,"
"If I walk around town and feel thirsty, I will walk into any corporate institution and drink from their vending machine. A sachet of water for 40 pesewas is expensive, please," a said Yaw Kyei Kusi.